Dearest Filmmakers,
In this new series titled The Genre Format Series (Working Title) Extraordinaire your favourite comedy dustbusters Kathryn Butt and Dušan Mrden will try their best to break down movie genres and bring you some helpful tips and tricks that might or might not work for you!
Comedy can be very subjective and it's a part of most genres in some capacity. As we all know, what someone finds funny or not depends on a lot of different things but think about what kind of an impact comedy films make in your life, and the lives of people around you. Whether it's slapstick or even if it's more subtle, comedy appears in most kinds of films in some shape or form. If you are struggling with making a comedy film or just want to write in funny dialogue, here are some basic tips that could help you while you develop your script:
---
How to understand visual comedy
Let's go back a little to where it all started. Take a look at some of the greats like Buster Keaton and Laurel & Hardy, or Charlie Chaplin and the comedy genius of Monty Python and see what you can take from them. A really good example of someone who can also inspire you and explain a little bit more of what works in a comedy film is definitely Edgar Wright. When we talk about films it's very important to think about the visual aspect, and what kind of shots make the story even better. Have a think about what you're trying to present on screen, and even what kind of sound effects make what your audience is funny. Look at this analysis of the close-ups and what makes them interesting to watch:
Writing dialogue
The most successful short films usually utilise the visuals to tell the story, without trying too hard to focus on dialogue. In a shorter format it's more effective if you show your audience what you want to say and takes the pressure of writing and developing characters with funny dialogue. A lot of things depend on whether the dialogue works:
Who are your actors?
What kind of relationship have you built with them?
Do they trust you and believe in your idea?
Can they deliver the lines?
Do they understand the context?
Taking all of these things into account, you can then embark on the journey of writing long-lasting and meaningful characters. Sit down with different writers and actors and try and see what works and what doesn't. Sometimes they can bring something to the table that you hadn't considered whilst thinking of the idea and make it better!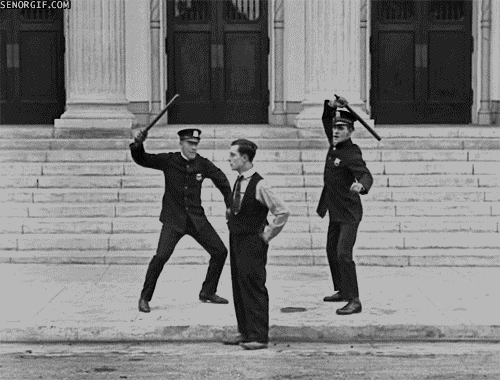 Get your creative juices flowing
Always watch your favourite films and TV shows, and let them inspire you. Go see a stand-up show or take screenwriting classes, these kinds of things will always help you get a better understanding of how things work. I have always been a very dedicated fan of comedy, especially Saturday Night Live. This has led me to try my hand at improv comedy, which has been helpful in more ways than one. Just one of the many elements of improv is saying yes, and while you're on stage with your partner. This means taking whatever the other person has created and helping them make it into something amazing and funny. This can help you in real life, not just acting or filmmaking. Being open to other people's suggestions and ideas is the only way you can lead a healthy and successful life and career. You can always say no, thanks! But say yes, and first 🙂
So in conclusion, comedy can be a very powerful tool. Real and strong comedy comes from an honest place of showing emotions and struggles. If you are using it or trying to be funny, make sure you use it for all the right reason. Being sarcastic or ironic is not the key to being successful in comedy – it can definitely add to it, but if missed it can make you into a kind of a bully. Just watch Tina Fey's Mean Girls and you'll (hopefully) understand the meaning behind aggression. This film is packaged with funny quotes and pretty people, but it tells a much deeper story.
Yours in comedy and film,
Kat and Dušan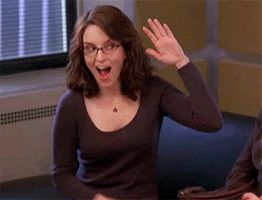 ---
Check out other genres from our series – horror or noir or musicals!
Read more about Kathryn Butt here!
Read about our Comedy Intensive Course with Steve Kaplan!