Filmmakers, we truly hope you are busy making your award winning and groundbreaking films out there!
This week Kat & Dušan are going to remind you of some of the most important things you SHOULD and SHOULD NOT do when you are on set shooting your film. Follow these simple rules and you can easily create your own set etiquette. #setiquette
---
Let's take a quick look at some useful tips you can use while creating your own set etiquette before going into production:
DO – Be respectful
When you are making a film you are creating a space for all of the people involved. Make sure you treat everyone present as a human being, and be aware of what everyone brings to the table. Try not to shout and be as focused and precise as you can. You are the leader of this project and you have to set a standard for the other filmmakers and artists. Try to learn everyone's name and treat them with the respect they deserve.
DON'T – Dress inappropriately
When you get to production, 100% of the work you do is going to be practical. This is no time to show off your fashion and style – leave that for the premiere! Dress comfortably because you will most definitely be running around all day and getting the cameras ready, food served and don't forget those demanding shots you want for your film to look pretty. You need to be at your best and feel good while doing it.
DO – Introduce yourself and be friendly
Not all of us are confident in talking and networking when in social situations and that is completely normal. But try to think of your set as your home and make sure to create a safe environment during the production. Trust me when I say that people will respect you if you just introduce yourself to them and shake their hand. This will make people feel important and it will show how much you care about their input.
DON'T – Be late
Time management also doesn't come easy for all of us, but it comes with age and experience. The older you get – the easier it will be for you to prioritise. If you are a passionate filmmaker that wants their film to be as good on screen as it is in your head – you need to set an example. Create your own standard and stand behind your own set etiquette. Be organised and punctual because if you end up being late you might set the production behind and costing people jobs and that thing we are all desperate for – money. People should remember you for the good things that you have done on set and not for the bad things.
DO – Rely on your crew
If you want to be successful in film and in life you have to surround yourself with people you enjoy being around. Sometimes it is hard to have everyone you consider an acquaintance or friend on set, but try to avoid collaborating with people you can't find a mutual language with. If you truly believe in your project, the people you ask to be a part of it must also be open to your ideas and suggestions – and vice versa. There is nothing worse than looking around while shooting and not feeling confident about asking someone for help or even trying to do everything on your own.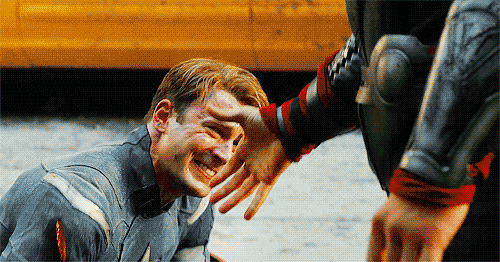 DON'T – Move equipment you are not in charge of
This ALWAYS comes from a good place – you want to be effective and helpful by moving things that might seem in the way. It's important that you stay in your department and that everyone knows what they are in charge of doing. The 1st AD and DoP should take care of their departments and tell their crew what they need to do. Ask someone who is a head of department before moving anything because the thing you are thinking of moving might just have intentionally been left in that place.
If you communicate with your cast and crew beforehand about these things – you will be ready to shoot! So DON'T waste anymore time and DO make your film. #setiquette
---
Read more about Kathryn Butt here!
Ready to make a film? Why not try our LET ME DIRECT! Masterclass with Simon Hunter